Digital Marketing Strategist
NR Digital Branding was a result of my passion for understanding how H2H (human to human) communication and digital technology in conjunction with the emerging virtual space help play a role in improving personal, professional & corporate relationships. Having narrowed down my concentration to Integrated Marketing Communications, I have focused all efforts to learning about digital branding by spending my spare time coding websites for fun, writing all sorts of blogs (sports, energy efficiency, business, & many more!) or simply helping non-profit organizations with their online marketing while studying to finish my university degree. I have been professionally involved in digital marketing for over ten years and love every minute of it.
Figuring out the needs of B2C, B2B and H2H (Human 2 Human) organizations has helped me learn a great deal about developing strategies that lead to successful online brand experiences for customers and organizations alike. In addition to a bachelor degree, I regularly acquire industry certifications to keep up with the latest online marketing practices.
Outside of marketing I am a big football (soccer), volleyball & basketball junkie. When I am not geeking away with digital branding you will find me playing, watching & competing in fantasy sports leagues (often unsuccessfully). Also, as a result of one of my early career positions I have become involved in helping organizations adopt green technology and conservation measures. Calculating, advising and directly influencing emission reductions and optimizing energy consumption efficiencies brings personal fulfillment in making a small, yet positive difference for a brighter future.
Best ways to connect:
Twitter
LinkedIn
Email
Grab a coffee
Looking to learn more than what is just on this page? After all, our personalities go beyond pixels and the written word.
I am always looking to connect with other professionals in order to learn, network and engage on a variety of topics or opportunities. Clicking the button below will take you to a page full of social profile links, contact info and all the other fun networking details:
NRDB Beginnings & Evolution
'20-'21
'18-'19
'15-'17
'13-'14
'10-'12
'20-'21
2020:
COVID19! What a crazy year. Fortunately, business did not slow down for NR Digital Branding. Having kept many existing clients and picked up previous employer as a new client things got busier than ever. Due to changes in personal life (home ownership, starting a family, etc) time for all things all the time is disappearing. It is difficult to maintain my side-business, full-time job and multiple client marketing needs (including non-stop website maintenance).
A shift in NR Digital Branding (NRDB) from a service-based organization to a training-based organization happened. I am fortunate enough to have digital marketing as an integral part of my full-time role and this website. This allows me to keep following my passion for digital interactions and opens the opportunity to help educate local organizations on current and future practices to help grow their business.
During the COVID pandemic I've helped a number of independent business owners with their digital marketing shift by helping them virtually evaluate potential digital marketing hires and provide insight / training into how to improve their local SEO rankings: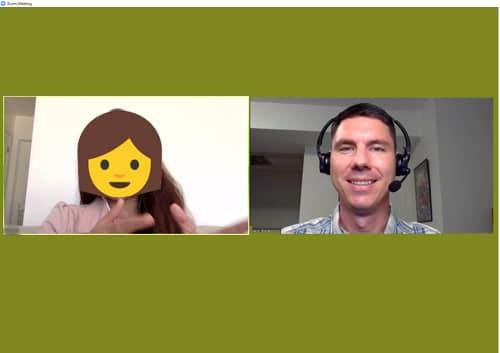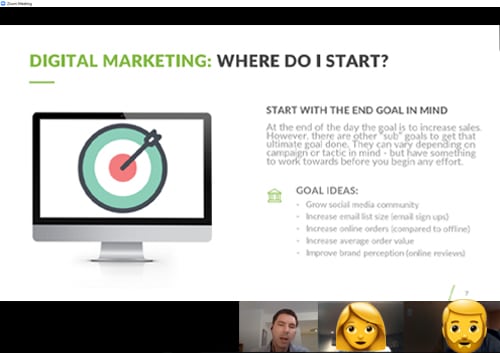 2021:
This year was off to a busy start! Jumped back into volunteering with the Waterloo Region Small Business Centre – helping businesses navigate the online landscape during COVID times. Participated in 3 online workshop sessions, primarily focused on the restaurant/food businesses in the area. In addition to volunteering efforts, I have also switched roles with a new global organization (BD) focusing on medical technology and innovations – joining as a Digital Marketing Manager responsible for a accelerating digital capabilities and efforts for an ever growing virtual preference for patients and health care professionals. Taking these learnings from a massive organization and applying them to a more scaled approach for locally owned organizations through NRDB!

2018:
Took on a leadership role with 1 direct report and 3 indirect reports through at the Canadian buying group organization. Began traveling directly to various buying group member locations to help them grow annual events via digital channels (customer appreciation events, annual tradeshows, etc). Launched and managed a fully automated ecommerce program to help customers transition to online ordering and help achieve targeted ecommerce goals for each member.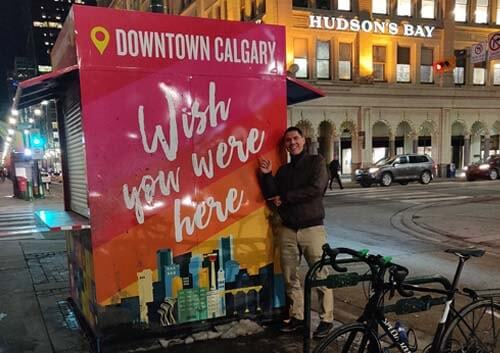 2019:
Moved majority of group members to responsive websites to help meet needs to increasing mobile devices in workplaces. Due to ongoing, sluggish organizational succession planning I decided to expand my marketing skills beyond digital and local organizations. After 6.5 years at the Canadian buying group I joined an international AV company as a full-time Marketing Programs Manager – helping launch highly technical projectors and image processing products globally. Took on ownership of entire product categories and their respective digital strategies to meet divisional KPIs. On the NRDB side of things, I picked up various customers throughout the year – spanning from dental offices to physiotherapy services in southern Ontario.
Obtained a featured snippet feature on Google by optimizing blog posts with structured data to help answer questions directly on the search engine results page and achieve position "0" rankings: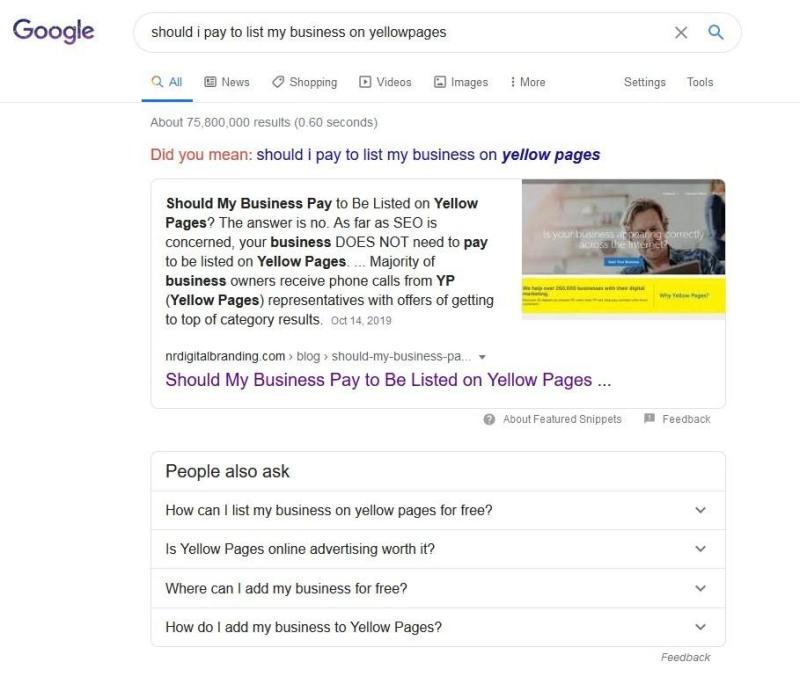 '15-'17
2015:
Reached out to the manager of the "Startup Program" at Waterloo Region Small Business Centre to become a mentor for aspiring entrepreneurs. Interviewed and became a digital marketing mentor for various programs through the Waterloo Region Small Business Centre (including Summer Starter Program for students and Startup Program for new small business owners). Simultaneously began presenting twice a year on digital marketing to buying group members through annual AGMs and dealer shows in various locations (Canada & international).
2016:
Obtained a number of different digital marketing certificates to help keep on top of the changing digital world, including HubSpot academy certificates and the introduction of CRM as a regular business tool for business. Began getting interested in marketing automation and how emerging marketing software solutions help improve communications between organizations and individuals.
2017:
Promoted to a leadership position as a digital marketing manager in full-time role. Spearheaded a marketing automation change within the organization by evaluating, proposing and managing the implementation of marketing automation with 3rd party system to existing ERP and e-commerce platforms used by each buying group member.
KW Business Women's Association reached out about speaking to their organization on social media marketing. Had a wonderful time with very inspiring business owners discussing social media and how it is evolving in terms of business use.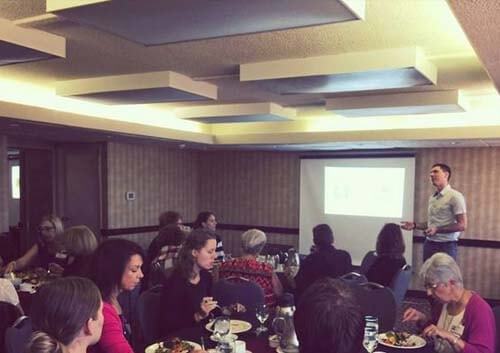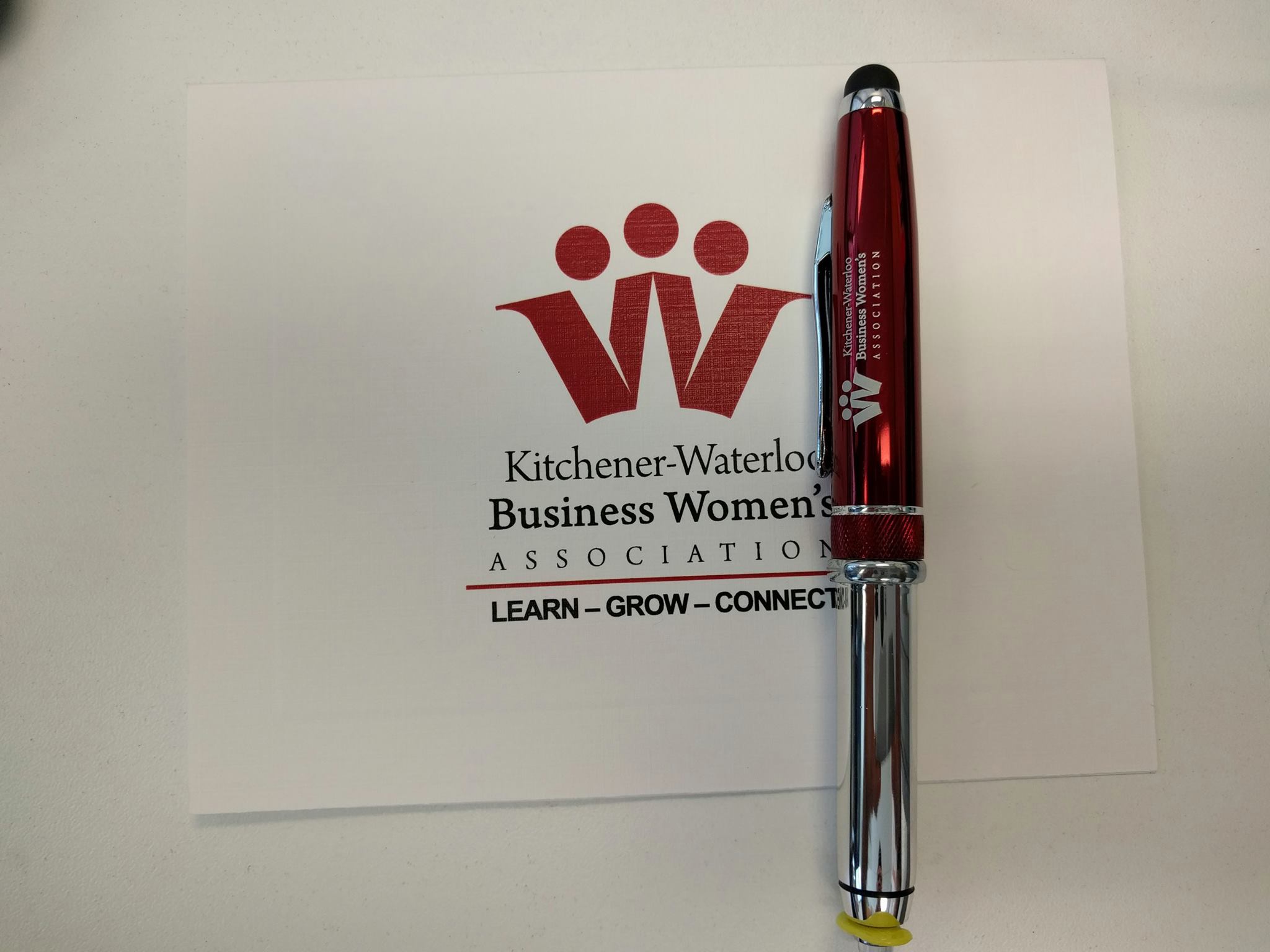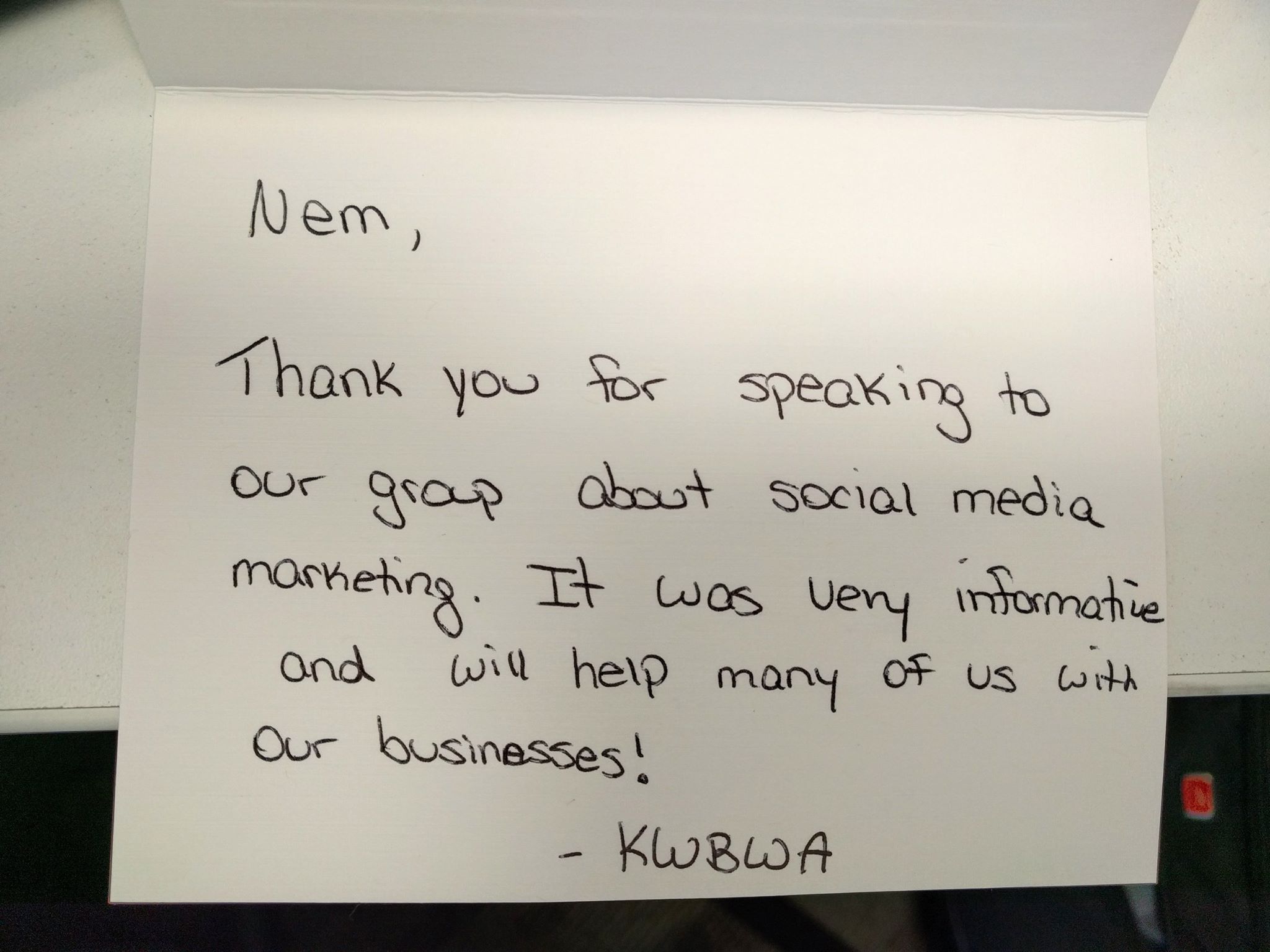 '13-'14
2013:
Opportunity arose to join a Canadian buying group of ~30, locally-owned and operated office supplies organizations in a digital marketing role. Joined on as a full-time employee helping each location grow their digital presence in respective local markets across the nation (all provinces outside of Nunavut, PEI, New Brunswick and Quebec). Started building out customized digital marketing programs that were custom tailored to each organization's need and expanding digital footprints.
2014:
Through word of mouth a number of new organizations in southern Ontario started utilize NR Digital Branding services to get their web presence better established for specific audience needs. Built websites for well established restaurants and fashion retailers in the tri-cities. Helped various-industry organizations with their SEO, CRM and email efforts. Published an SEO eBook for small business organizations covering various ways organizations can help grow their business using search engines. You can see a preview of accomplished "Publisher Markup" at the time – a feature where Google allowed publishers profile photos to appear when they marked-up their page with specific content (this helped increase click-thru rates at the time):


Interested in the eBook? Don't be – it's quite dated. I would however be willingly to share it with anyone interested and we can chat how things have evolved over time!
'10-'12
2010:
Graduated from Wilfrid Laurier University (Comm Studies in combination with Business Administration) and picked up first client through a volunteer networking group. A non-profit SaaS company approached me to help them build SEO efforts and grow their audience for the brand new volunteer management solution. Simultaneously picked up a 4-month, full-time contact in a digital marketing role for a recruitment organization in downtown Toronto.
NR Digital Branding was born
2011:
Joined an energy efficiency company providing LED lighting solutions to commercial clients. Moved to North York and got introduced to the alternative energy industry. Built up first official website for NR Digital Branding and starting offering various services publicly.
2012:
Got a job full-time offer with a software automation company in KW in a generalist marketing role and moved back to KW. Upon leaving energy efficiency company, an LED manufacturer that worked closely with the organization asked me to help them grow their digital presence. Official second client was on board – built up everything from scratch for them: website, graphic design, lead generation efforts, email marketing, etc. Even learned how to apply for rebate incentive through the saveONenergy program and expanded my role beyond marketing into calculating energy savings for commercial clients.
Education, Training & Certifications