2020 Canadian Small Business Stats
Posted on March 10, 2020
**UPDATE: 2020 stats with COVID19 impact
Canada's economic mix involves a heavy focus on small businesses. Whether you have a general curiosity in understanding how small business make-up our overall economy or need data on how to improve the focus of your own business, these statistics will provide some interesting discoveries. This post breaks down small business stats by 3 categories: business size, ownership demographics and sector breakdown.
Business Size (by # of Employees)
How does the business mix fare by employee size? Undoubtedly the data indicates that the Canadian economic is overwhelmingly composed of small businesses (99 employees or less). Furthermore, more than half of those small businesses are made up of businesses with 1-4 employees! This puts locally owned, small organizations at the forefront of the economy.
Small vs. Medium vs. Large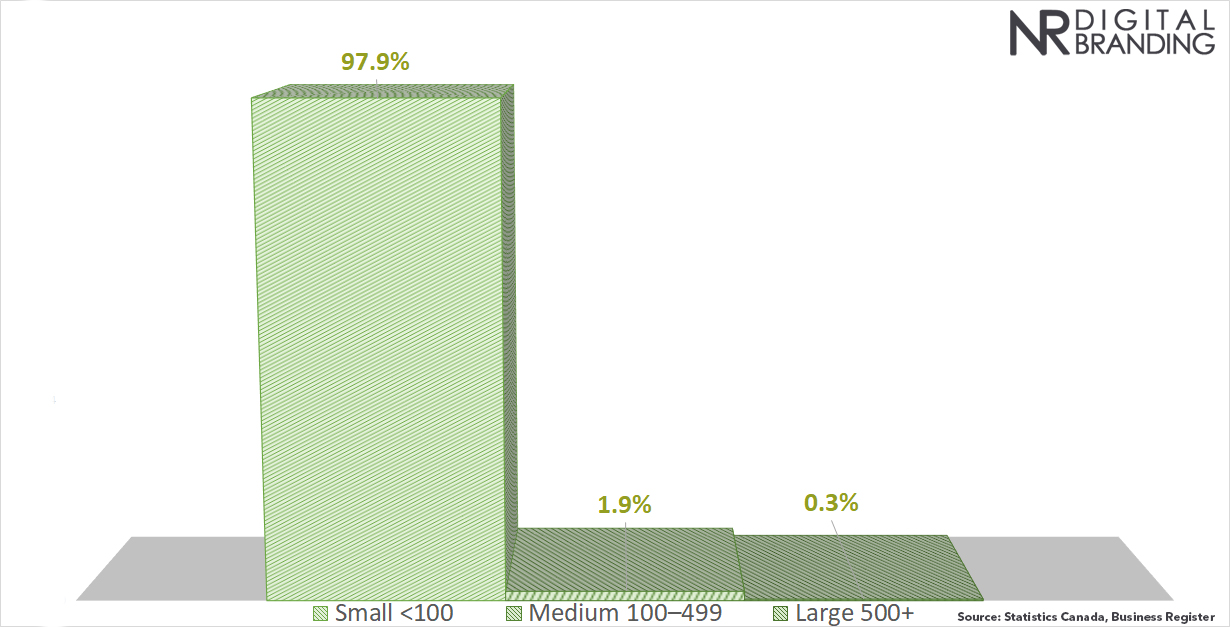 Small business size breakdown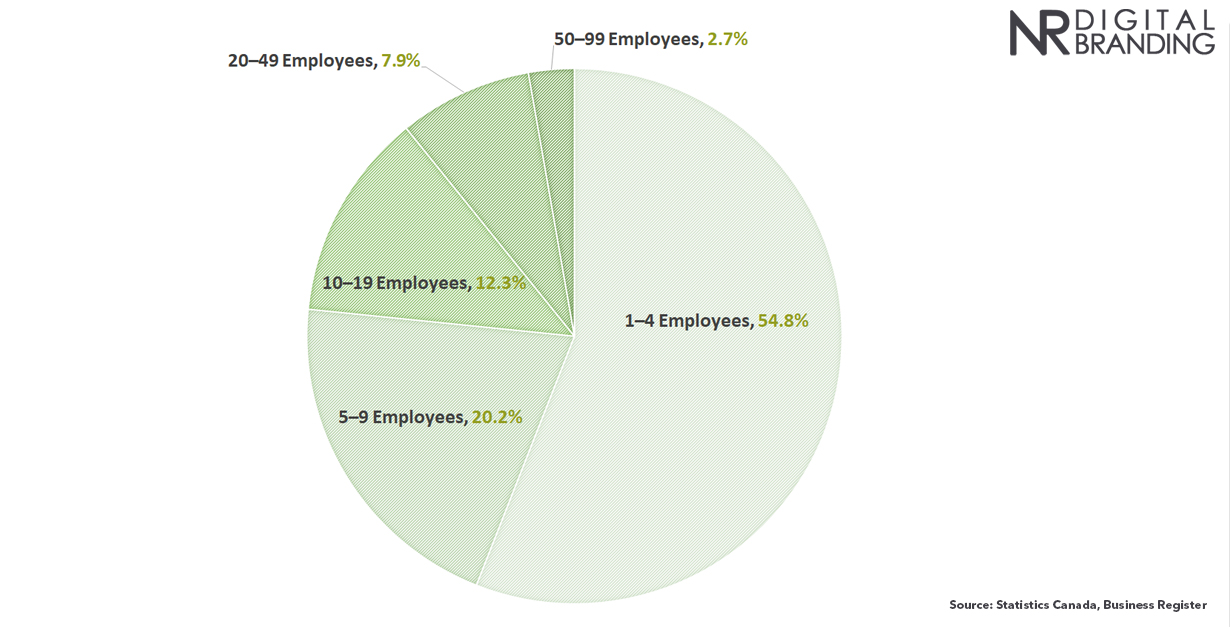 Small Business Ownership Demographics
Biggest surprise this data showed is that a good chunk of small businesses in Canada have been in business for over 20 years (about 31.3%). With the rise of startups and recent tech companies we've gotten accustomed to thinking that majority of organizations are brand new.
On the disappointing side, the numbers show that women are not very well represented as majority owners of small enterprises. Men still dominate ownership at 63.5% while women and mixed (women & men equal ownership) make up 36.5% of small business ownership.
Interestingly, a lot of family members are in business together. About 41.6% of majority ownership can be accounted to members of the same family!
Majority Ownership Type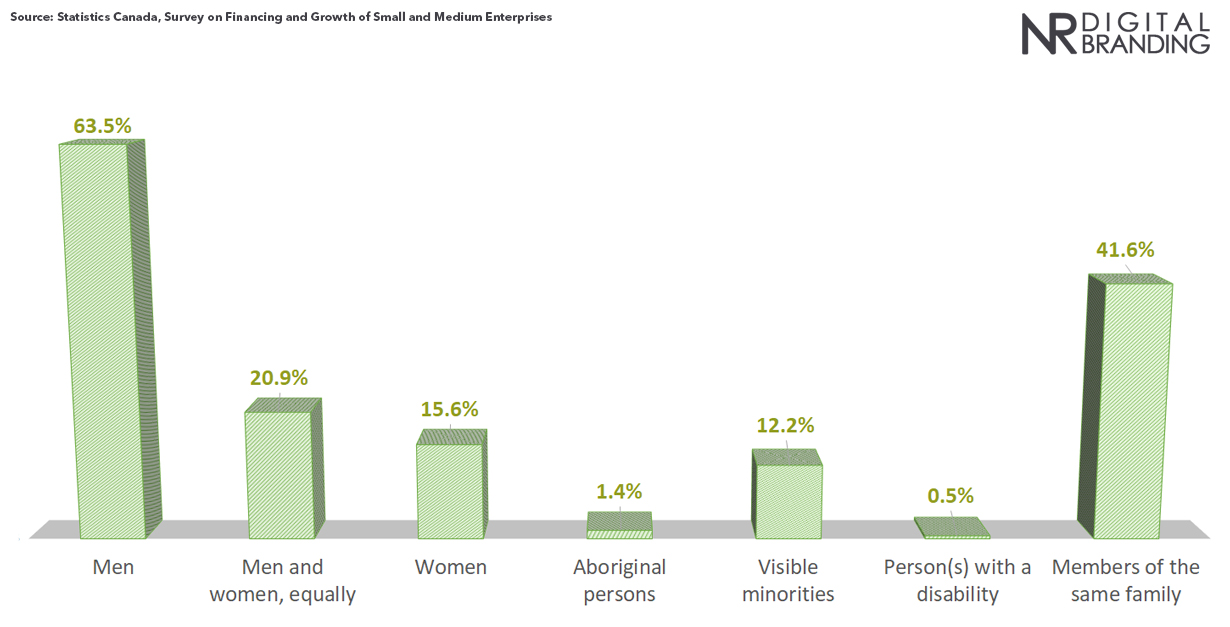 Age of Business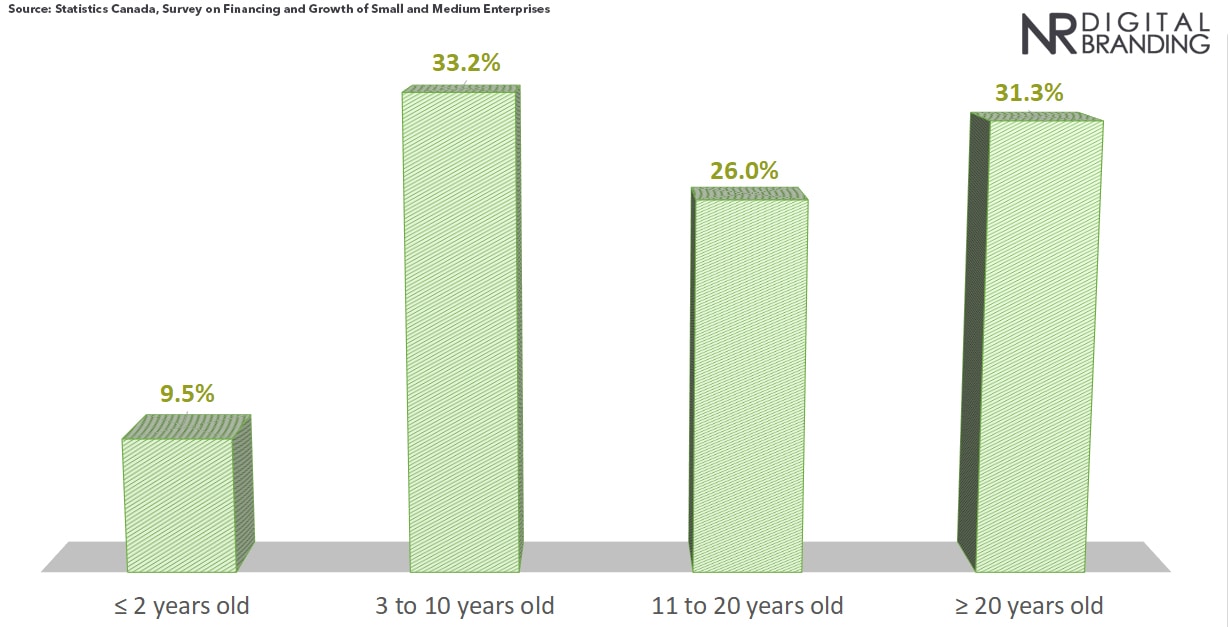 Educational Level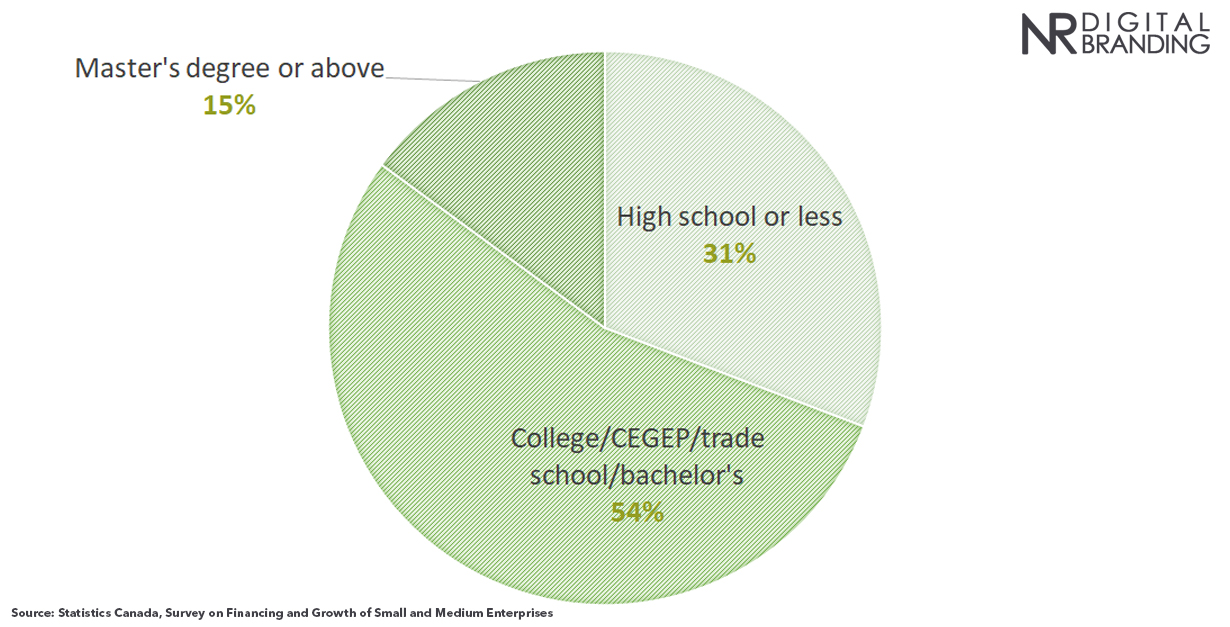 Ownership By Sector
A large portion of small businesses fall under the construction industry at 16.5%, with "All Other" uncategorized leading the charge by 19.8% which could capture some of the new, undefined industries that are emerging as a result of digital startups. Below is the breakdown of the entire small business segmentation by sector: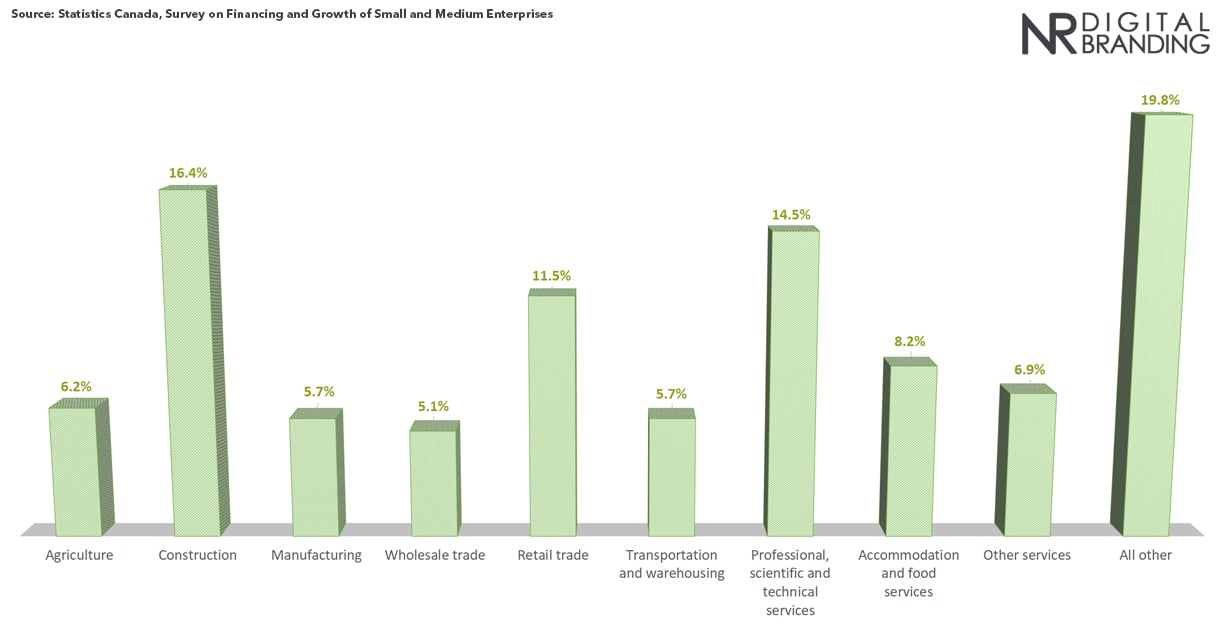 ---
Where would your organization fit into the mix?
---
Data Sources:
1) Growth Map of Canadian Firms – January 2020
2) SME Profile: Ownership demographics statistics – January 2020
---