Impact of COVID19 on Canadian Small Businesses
Posted on July 12, 2020
Early in 2020, before COVID19 shut everything down I put together a statistical overview of Canada's small business landscape – little did I know that would get turned upside down with a global pandemic. So here is an update to that original Canadian small business industry stat posts after a few months of COVID impact:
Revenue Loss
Below is a chart of revenue loss of over 20% compared to last year's quarter (2019 vs 2020). Biggest percentage of businesses that lost more than 20% revenue fall under the 1-4 employee category (59%), closely followed by organizations with 5-19 employees (55.5%). That is a significant hit for organizations who are already operating on a highly efficient model with a limited workforce.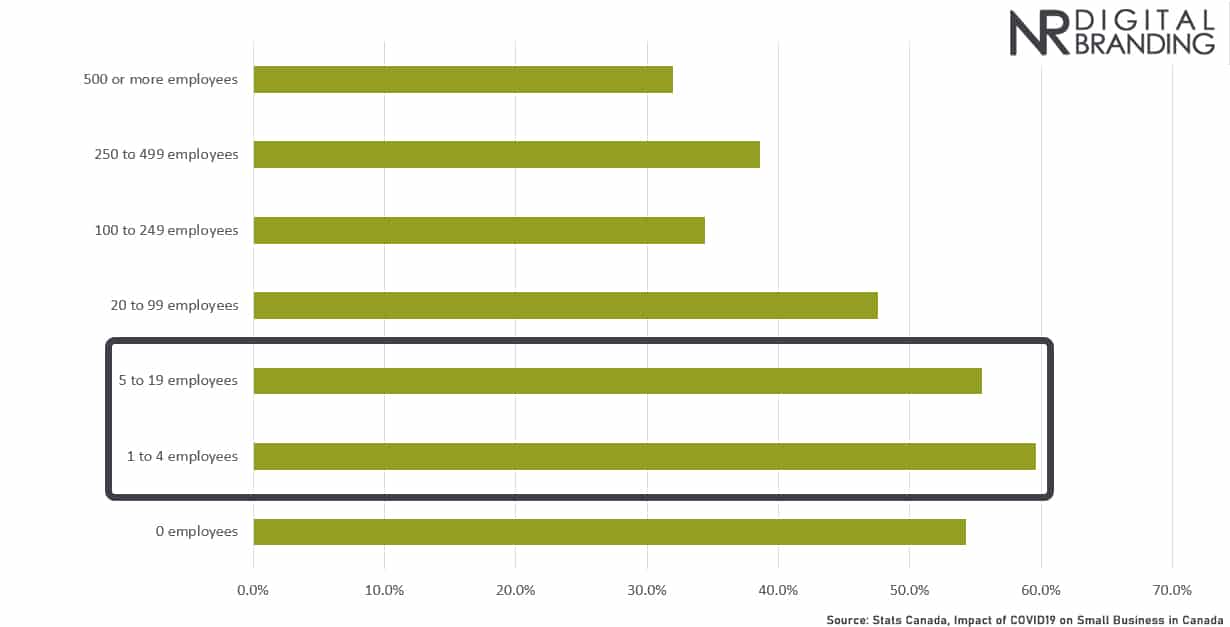 Credit Requests to Cover COVID Losses
In order to cover some of these revenue losses, businesses in the same range (including slightly bigger small business with 20-99 employees) were more likely to request credit to cover operating costs as a result of COVID shortfalls. About 40% of businesses with 5 to 19 employees requested credit from financial institutions to cover losses: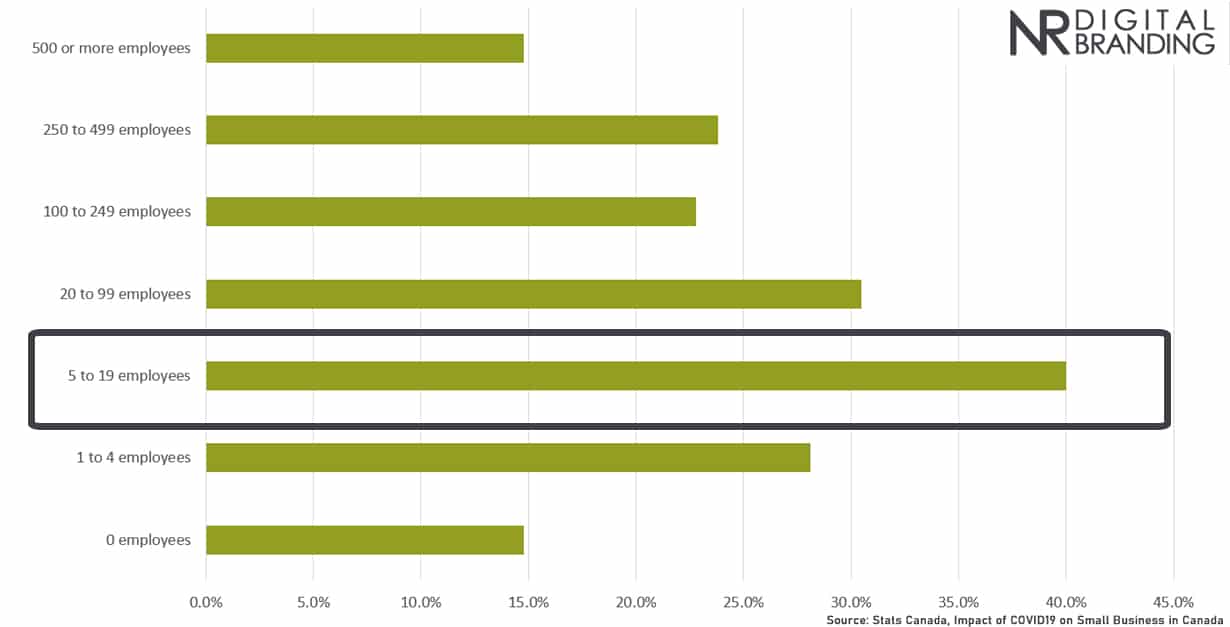 Rent Deferral
In addition to requiring credit assistance, a number of local organizations needed further assistance to alleviate operating costs. About 22% of businesses with 5 to 19 employees reported having their rent deferred, while 17% of 1-4 employee sized businesses deferred rent.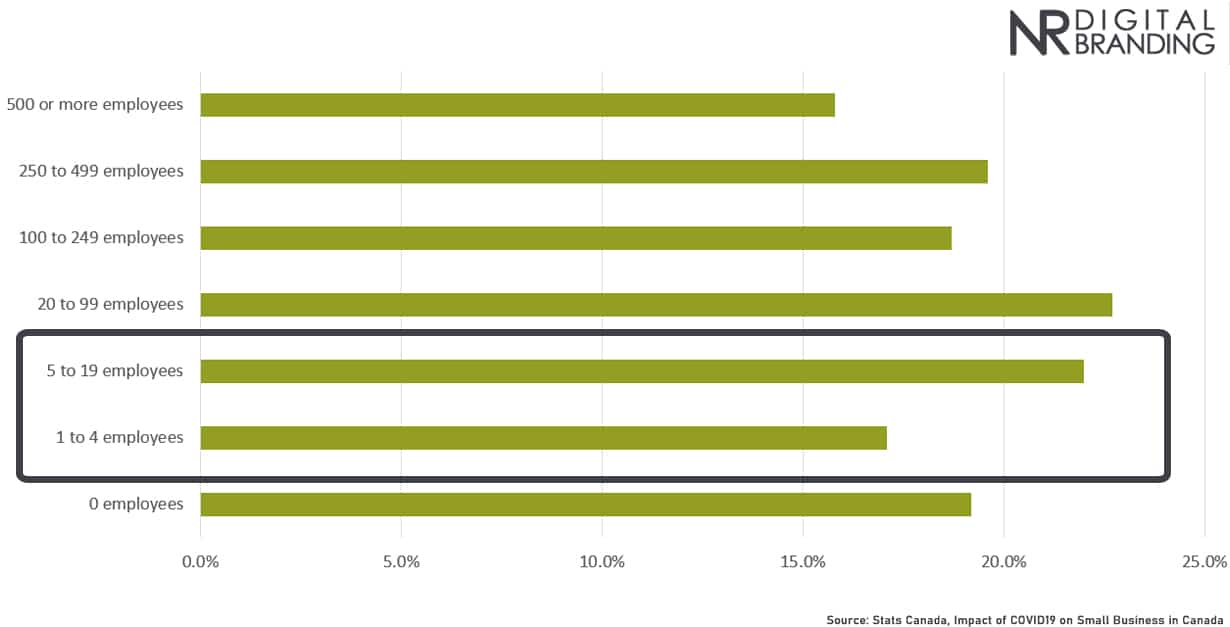 Reported Layoffs by Industry
The below layoff numbers show that hospitality, social assistance and entertainment industry employees were hit the hardest by the shutdown: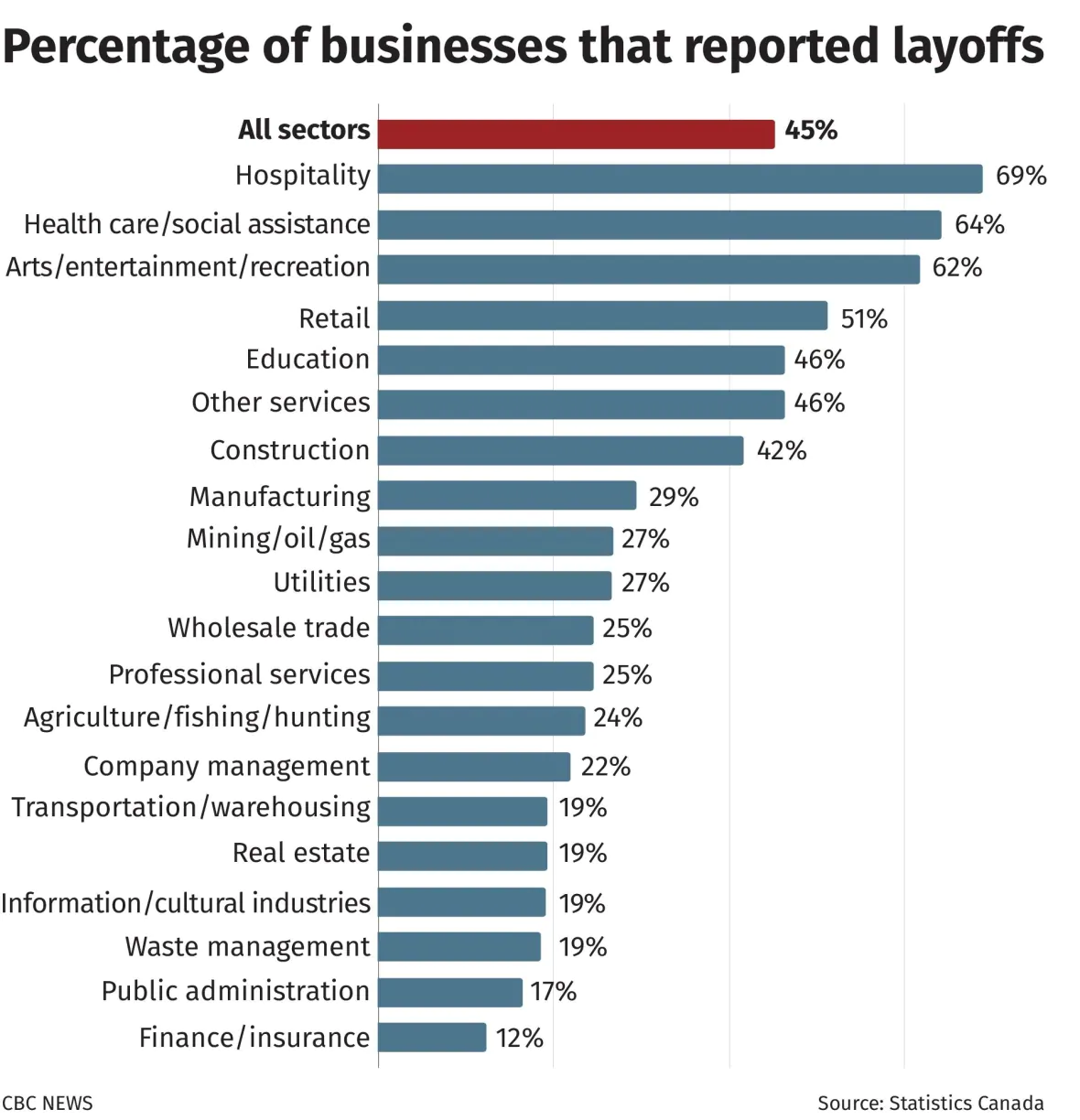 Chart Source: CBC COVID Business Article
Reduced Hours, Salaries and Layoffs by Province
Provinces were affected differently. Biggest layoffs happened in Newfoundland & Labrador, Quebec and New Brunswick while the biggest salary reductions took place in Alberta, British Columbia and Prince Edward Island: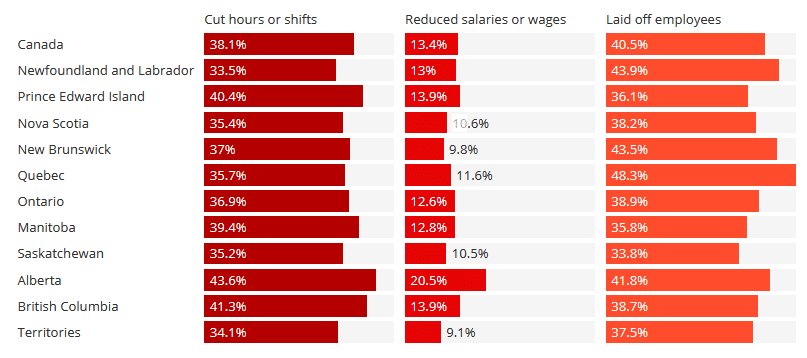 Chart Source: CBC COVID Business Article
---
COVID19 has affected many small businesses. Hopefully as provinces and regions slowly reopen to allow altered forms of gathering, socializing and shopping we will see local organizations flourish again as they truly are the backbone of Canadian economy. If your business is in need of support you can find various resources from the government's economy response plan.
I would love to hear your experience with COVID19 and how it has affected your business – whether as an owner, employee or a supporter of local business. Drop a note in the comment section below:
---